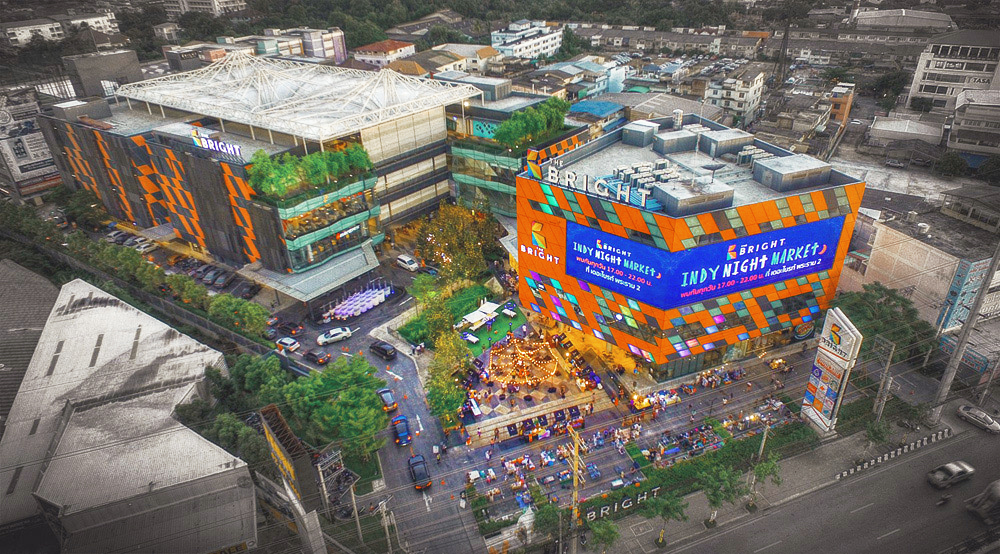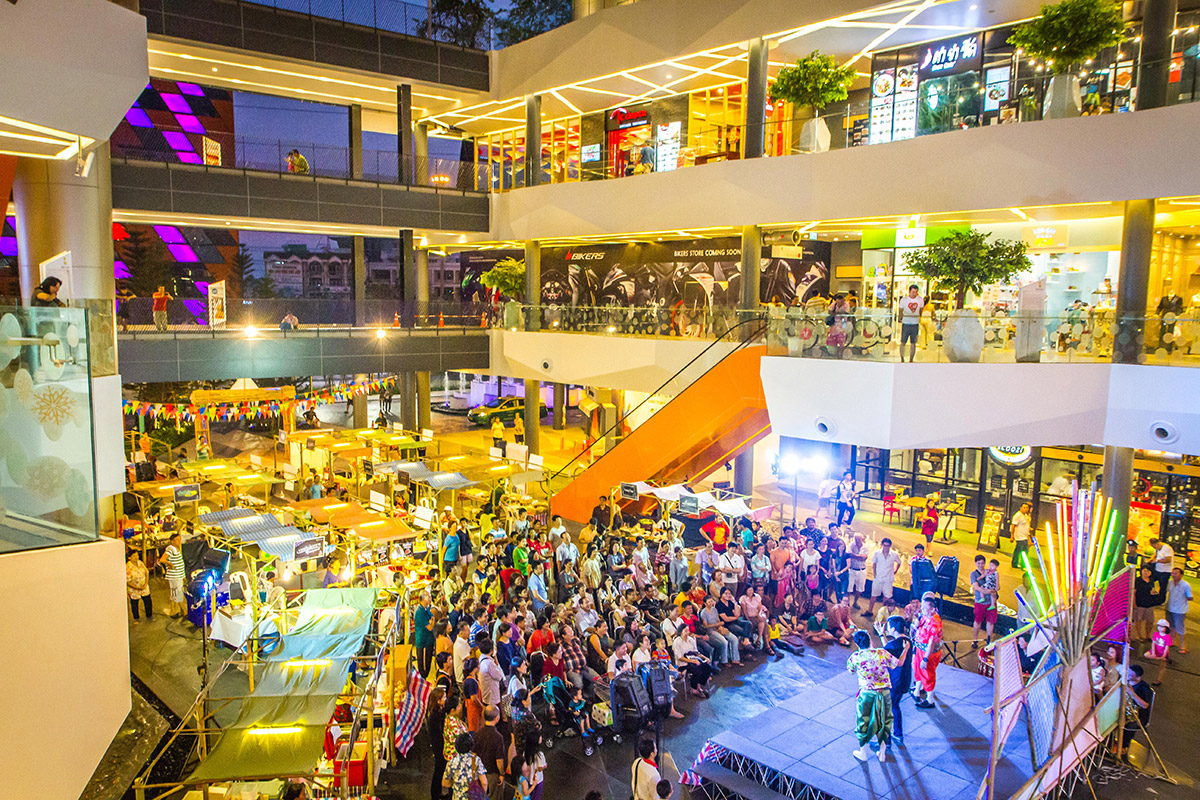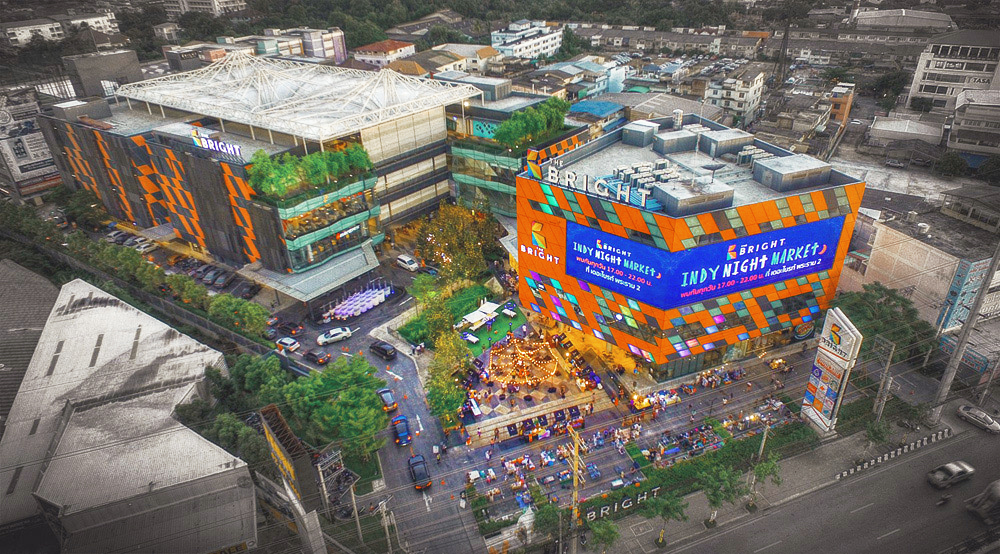 5-storey Office Tower, 3-storey Mall and 7-storey Parking Building
Program : Mixed Use
Area : 35,200 sq.m.
Location : Rama 2 Road, Bangkok, Thailand
Status : Completed
Client : Lampton Property Co., Ltd

Project Director : Punpong Wiwatkul
Project Team : Piboon Amornjiraporn, Thitipan Chueasawad,
Collaborator : Creative Crews

The mixed development is located at Rama2 road, an outskirt of Bangkok. The development will be the head office of the owner who is the light manufacturing company, and there will be open-air community mall for the area.
The office building is located along the main road in order to comply with the urban regulation. The podium consists of shopping mall, food court, show room and auditorium while the tower is the headquarter office. The podium mass is visually separated into 2 parts by crystal-like façade to allow for natural light for at waiting area of auditorium, food court and main escalators.
The orange colour façade and crystal-like curtain wall are proposed to capture the sense of the cooperate identity and create liveliness to the development.
The community mall is 4-storey with the series of shops, open-air corridors and plaza. The massing is split to create in between spaces and allow for natural ventilation throughout the whole building. The jet fans are also incorporated along the corridors to stimulate the wind and create the comfortable atmosphere for users. The glass balustrade and crystal-like façade which are used at the community mall carries the similar design with the façade used at the office atrium. The tensile fabric roof are used to provide shades and comfort environment to the plaza in the center. The design balanced between energy concerns and creating the lively vibe.